Throughout the 125+ years of Carmel Reformed Church, we have been richly blessed. Because our church is made up of so many different communities, it is a special place to worship our Savior each Sunday. We continue to strive to be "Bound in God's Love" with the help of the Holy Spirit.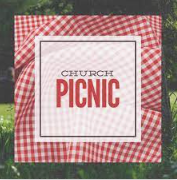 Sunday June 26 Below is the schedule for the day. Come join us for a great day.9:30 a.m.—Refreshments.Coffee and cookies will be served outside before the service.10:00 a.m.—Morning worship service
Learn More »
Sunday Morning Worship – 9:30 am
Sunday Evening Worship – 6:30 pm
LFC  Wednesdays – 7:00 pm (Sept-March)
Sunday School – 10:45 am-11:30 am (Sept-May)  Jr. RCYF – Sunday 6:30 pm (Sept-May)
Sr. RCYF – Sunday 6:30 pm (Sept-May)
What People are Saying About Us
A great place to worship the Lord. Friendly Bible preaching family atmosphere. Kids to elderly - all are welcome.
Great Sunday night crowd! Traditional gospel worship, with great congregational participation.